Service we offer
Uniform guarding services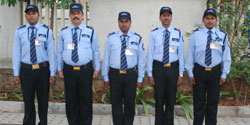 We, Bharadwaj Security Services is committed to providing highly competent uniformed security personnel for all static guarding duties. The services we offer are tailored to meet the exact requirements of our clients. Our team will visit your place and survey your requirements to eliminate the associated risk of your unit and formulate a security policy. In consultation with we deploy healthy educated and experienced security personnel and they safe guard your assets and interest with utmost care and integrity. We offer proper training, care and welfare to our personnel and they remain as a loyal associate of yours irrespective of risk factors involved. Si if you are looking for a Govt. Licensed Security Agency who can sail through difficult environments you please count on us.
Body Guards / Bouncers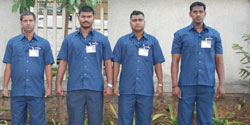 Take out the fear factor from the mind. Dare devil body guards who are trained in martial arts can curtail the Any Fear in your mind. These handpicked body makers ensure smooth functioning or your programs / events. We are provide personalized attention for elite groups and no matter the risk involved our boys shield the targets without fail.
Electronic Security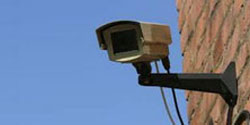 We out source the gadgets directly from the manufacturer and our security specialists shall help our clients to identify the strategic locations where equipments and systems are to be introduced our combination of human factor and electronic measures can not only improve the efficiency of setup but it reduces the security budget to optimum. We are in possession of CCTV, intrusion, alarm, peripheral monitors and other detection systems and we have some comprehensive schemes to avail of gadgets free of cost.
Event Management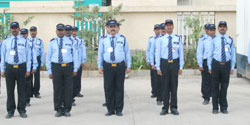 We have the exposure in crowd controlling and to provide fool proof coverage to celebrities and VIPS. We have the track record of managing a crowed gathering of 50000 people and we provide communication means like walkie-talkie to our staff.